Sinopsis
Basada en un cuento corto que fue nominado al premio Hugo, nos cuenta una historia de amor ambientada en los años 70 que se centra en un joven punk que usa su música y su arte como forma de escape y en una joven alienígena de visita turística a la Tierra y se escapa de su grupo para explorar el lugar más peligroso de la galaxia, el suburbio londinense de Croydon.
✘ Han cerrado varios servidores de vídeo, estamos trabajando muy duro para resubir todo el contenido. Admin Cliver.⌛
Título en inglés
How to Talk to Girls at Parties
Título original
How to Talk to Girls at Parties
Año de lanzamiento
2018
Géneros
Comedia, Estrenos, Estrenos 2017, Música, Romance
Duración
102 min.
Estado
Released
Ranking
Estrenos de 23 votos
Escritor
N/A
Director
Actores
Alex Sharp, Alice Sanders, David McCarrison, Elarica Gallacher, Elle Fanning, Eloise Smyth, Ethan Lawrence, Hebe Beardsall, Joanna Scanlan, Joey Ansah, John Cameron Mitchell, Lara Peake, Mark J. Paterson, Matt Lucas, Mikko Makela, Nansi Nsue, Nicole Kidman, Ross Tomlinson, Ruth Wilson, Simon Amstell, Stephen Campbell Moore, Tom Brooke
Actores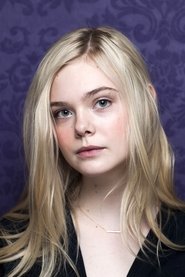 Elle Fanning
Zan
Alex Sharp
Enn
Nicole Kidman
Queen Boadicea
Ruth Wilson
PT Stella
Matt Lucas
Stephen Campbell Moore
Record Exec
Alice Sanders
Spinning Jenny
Ethan Lawrence
John
Mark J. Paterson
Punk
Elarica Gallacher
Joanna Scanlan
Nansi Nsue
Melissa (1st Colony)
Eloise Smyth
Ross Tomlinson
Male Blonde Stella
Hebe Beardsall
Ari Up
Lara Peake
Wainswain
David McCarrison
Scottish Punk
Mikko Makela
Punk
John Cameron Mitchell
Punk (uncredited)
Simon Amstell
Tom Brooke
PT Waldo
Joey Ansah
PT Bob
Ethan Lawrence
John
Ethan Lawrence
Vic
Director
John Cameron Mitchell
Director
Escritor
Philippa Goslett
Escritor
John Cameron Mitchell
Escritor
Neil Gaiman
Escritor