Sinopsis
Cuando los Jóvenes Titanes se enteran de que otros superhéroes de DC han realizado sus propias películas, estos buscaran encontrar en un viaje épico un director perfecto para su debut en la gran pantalla, pero un viejo enemigo tiene otras ideas planeadas para ellos.
✘ Han cerrado varios servidores de vídeo, estamos trabajando muy duro para resubir todo el contenido. Admin Cliver.⌛
Título en inglés
Teen Titans Go! To the Movies
Título original
Teen Titans Go! To the Movies
Año de lanzamiento
2018
Géneros
Acción, Animación, Comedia, Estrenos, Estrenos 2017
Duración
84 min.
Estado
Released
Ranking
Estrenos de 22 votos
Escritor
N/A
Director
Aaron Horvath, Peter Rida Michail
Actores
Alexander Polinsky, Dave Stone, David Kaye, Eric Bauza, Fred Tatasciore, Greg Cipes, Greg Davies, Halsey, Hynden Walch, James Arnold Taylor, Jimmy Kimmel, Joey Cappabianca, John DiMaggio, Kal-El Cage, Khary Payton, Kristen Bell, Lil Yachty, Meredith Salenger, Michael Bolton, Nicolas Cage, Patton Oswalt, Phil Morris, Scott Menville, Stan Lee, Tara Strong, Tom Kenny, Vanessa Marshall, Wil Wheaton, Will Arnett
Actores
Greg Cipes
Beast Boy (voice)
Scott Menville
Robin (voice)
Khary Payton
Cyborg (voice)
Tara Strong
Raven (voice)
Hynden Walch
Starfire (voice)
Will Arnett
Slade (voice)
Kristen Bell
Jade Wilson (voice)
Nicolas Cage
Superman (voice)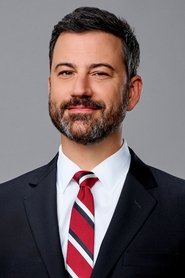 Jimmy Kimmel
Batman (voice)
Kal-El Cage
Young Bruce Wayne (voice)
Halsey
Wonder Woman (voice)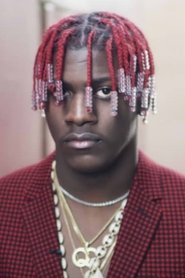 Lil Yachty
Green Lantern (voice)
Stan Lee
Himself (voice)
Wil Wheaton
Flash (voice)
Patton Oswalt
Atom (voice)
Eric Bauza
Aquaman / Stan Lee's Assistant (voice)
David Kaye
Alfred Trailer Announcer (voice)
Greg Davies
Balloon Man (voice)
John DiMaggio
Guard / Synth Skate (voice)
Michael Bolton
Tiger (voice)
Tom Kenny
Machine Voice (voice)
Fred Tatasciore
Jor-El / Security Guard (voice)
Vanessa Marshall
Vault Voice (voice)
Joey Cappabianca
Plastic Man (voice)
Meredith Salenger
Supergirl (voice)
Dave Stone
Ace Morgan (voice)
Phil Morris
D.O.O.M.S.D.A.Y. / Red Carpet Announcer (voice)
Alexander Polinsky
Control Freak (voice)
James Arnold Taylor
Shia LaBeouf (voice)
Director
Aaron Horvath
Director
Peter Rida Michail
Director
Escritor
Michael Jelenic
Escritor
Aaron Horvath
Escritor