Sinopsis
Han pasado diez años desde que los dragones se mudaron al Mundo Oculto, y aunque Toothless ya no vive en New Berk, Hiccup continúa las tradiciones navideñas que una vez compartió con su mejor amigo. Pero los vikingos de New Berk comenzaban a olvidarse de su amistad con los dragones. Hiccup, Astrid y Gobber saben exactamente qué hacer para mantener a los dragones en los corazones de los aldeanos. Y al otro lado del mar, los dragones tienen un plan propio ...
✘ Han cerrado varios servidores de vídeo, estamos trabajando muy duro para resubir todo el contenido. Admin Cliver.⌛
Título en inglés
How to Train Your Dragon: Homecoming
Título original
How to Train Your Dragon: Homecoming
Año de lanzamiento
2019
Géneros
Duración
22 min.
Estado
Released
Ranking
Estreno de N/A votos
Escritor
N/A
Director
Actores
N/A
Actores
Jay Baruchel
Hiccup Horrendous Haddock IV (voice)
America Ferrera
Astrid Hofferson (voice)
Gerard Butler
Stoick the Vast (voice)
Craig Ferguson
Gobber the Belch (voice)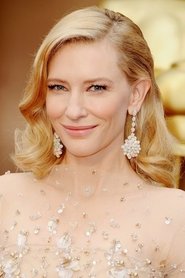 Cate Blanchett
Valka (voice)
Christopher Mintz-Plasse
Fishlegs Ingerman (voice)
Kit Harington
Eret
Son of Eret (voice)
Director
Tim Johnson
Director
Escritor
Jon Pollack
Escritor
Jonathan Groff
Escritor